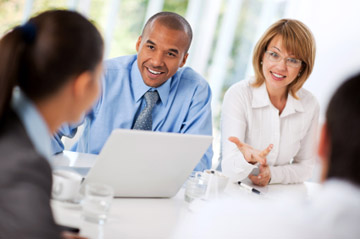 The Tradesmen.ie blogger/ Journalist/writer internship will give the intern valuable experience writing articles following professional journalist techniques. You will gain experience in the identification of suitable news stories, topical events and home improvement issues that need solving to create really useful and relevant articles that will be of genuine benefit to readers.   You will get to work with the managing director of this award winning company and you will get to co-ordinate with other award winning bloggers, journalists and writers to learn from the best.  You will not only get to write really great articles but you will get an opportunity to see the bigger picture and how your work really makes a positive impact on your readers and the brand that you represent.
Ideally you must be social media and web savvy as you will also be required to use various social media tools for marketing purposes.  Graduate students are preferred and the selection process is very competitive.
Our company is based in Ireland but this is a virtual position and can be done from anywhere.  If you live in our area you are welcome to use our facilities here in Co. Laois.
Your duties would be as follows:-
to research and write articles daily.  We will need at least 3 short articles (300-500 words) a day
to set up interviews with celebrities and industry experts that we would like to feature on our blog.
to come up with new ideas for other types of content that would relevant for our readers.
to promote articles across relevant social media.
Qualifications:
You should be studying Public Relations, Journalism, English, Writing or Marketing
You should have experience in blogging, researching, and writing
You should be internet saavy
You should have excellent communication skills
Tasks / Skills
Blogging
Email Marketing
Events
Scheduling / Phone Calls
Social Media
PR / Marketing
SEO
Odd Jobs / Errands
Pay
This is an unpaid position but we will pay expenses, please ask for further details
Tips For Your Application
When applying for jobs or internships make sure to write a cover letter that shows you have researched what the company is about and that you have the relevant skills and experience appropriate for the job or internship you are applying for.  Here are some tips below to help with your job or internship application
Tips to Improve your CV
Put the most relevant experience and qualifications at the top
Use bullet points to display important information
Spell check and proofread your resume several times
Tips to Improve a Cover Letter
Address your cover letter to the right person
Capture the reader's attention
Spell check and proofread your cover letter several times
Ask for an interview at the end of your letter
By following these tips you will be well on your way to getting noticed by employers in the hope of being called for an interview. The whole purpose of a CV and cover letter is to get an interview, so the work you put into improving your documents is well worth the effort
Cheers
Oliver Dempsey
Tradesmen.ie