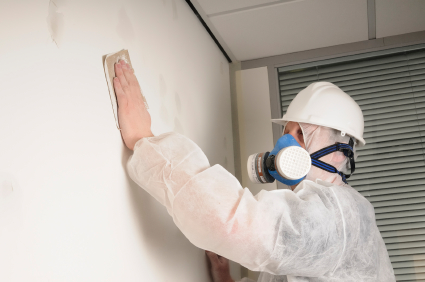 It's easy to admit that a room certainly looks well when it is newly painted, but is it worth the hassle when trying to do it yourself? Some feel that the painting is not the hard part but everything that comes with it like organising, cleaning, etc, and others feel the opposite.
Start by sorting out everything at the beginning. Set up an area for all the devices you're going to need such as brushes, rollers, towels, cloths, paint, etc. Ideally, place this as close as possible to where you will be working to avoid you travelling so much around the room.
Try to plan ahead. If you are not a qualified painter, don't expect to get it all done in a day. Plan what needs to be done and work down the list. If you need to rearrange furniture, remove pictures off the wall, repair cracks or cover any windows or lights, be sure to that first before you begin the painting process.
Now it's time for you to get ready. Even if you try to be as careful as you can, it's almost a certainty that some paint will get on you and your cloths. Wear some old cloths that you don't mind getting paint on, remove any jewellery, and easy to take-off shoes are always a good idea as if you need to leave the room, you can easily take them off and avoid dragging paint along the floor.
You should seek the help of an expert when choosing which brush to use. When purchasing your paint, feel free to ask someone around for advice on what brush would be the best for your task. Rollers are also very handy. They are quite simple to use and can produce an excellent smooth finish on the wall.
Also, have many rags at the ready. No doubt you will need some sort of material for when you are painting. Whether you need them for your hands, the walls or the floor, one thing is for sure, you will need some.
And now you should be all set to start painting. Have you any other tips for people who are thinking to paint themselves? Feel free to comment and let us know.
If you do have a painting job but need someone to do it, visit www.tradesmen.ie where you can get a number of quotes for your job.
All the Best,
Regards,
Daniel Beere