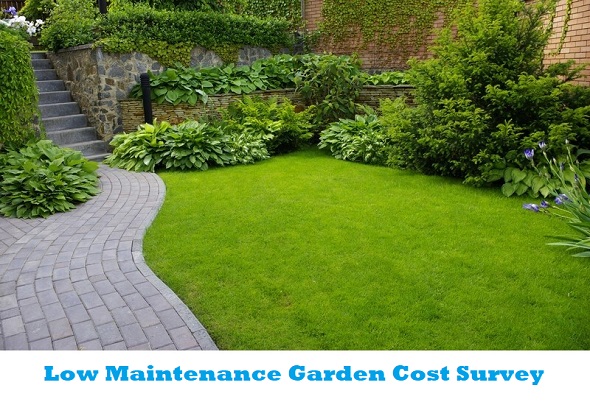 Owning a garden comes with many advantages. The exertion involved in garden upkeep serves as a beneficial exercise, promoting physical health and mental wellbeing. Encouraging children to spend time in the garden not only enhances their health but also contributes to improved sleep patterns and academic performance. Cultivating your own vegetables in the garden ensures a healthier diet for your family and fosters a closer connection with nature. Moreover, gardening with your family cultivates shared family experiences centered around meaningful, physical activity.
However, you can also go for a low maintenance garden and have all the benefits of lovely surroundings without the work:-)  A while ago we carried out a survey with some garden contractors on Tradesmen.ie.   We asked them how much it would cost ex vat to design and implement a low maintenance garden for an average home. We also asked had they any tips for the customer on having a good experience with the tradesman.  Here is a selection of replies that we received below:-
Ivan from Dublin: If I do the quote I ask customers what they want to have firstly, making my notes, then I investigate if it is possible, give my suggestions, and give a price for a project. The price for professional design only normal will be 300e ex vat. TIPS: do not try to save on materials, better get what you wish to at beginning and enjoy after ( even it is dearer) then spend money and still not happy – before choosing landscaper check their references
Anthony from Wicklow: It's hard to say depending on material but roughly 5-7 k for everything including materials
Thomas from Dublin: When it comes to low maintenance we would recommend artificial grass, composite decking and fencing. That is more expensive but you will save money in long run because there's no maintenance and it's never rots or gets weather damage. And artificial grass has zero maintenance. So you will save money with no need to paint or treat decking and fencing and you won't need any gardeners out to cut your grass so it's kind of an investment in your home because the extra money you spend you will save on maintenance and repairs. For average garden for fencing, decking and artificial grass could be between €10000- €15000 depending on size and materials you choose.
John from Laois: You are looking at between €7000 and €10000 for a low maintenance garden. Planting etc is where the money can evaporate very quickly.  Clients need to visit their garden centre or look up on line to see prices to have a realistic expectation of how far their budget will stretch to. Taking into account labour can mean you want a garden with all the bells and whistles but with no budget for the plans.  Mulch in decorative form is a very good way of keeping away weeds with an underlay and can reduce perhaps the amount of planting you have to do but still looks great.
Few tips for better experiences between client and contractor. Put everything in writing for both parties so that they know what to expect once job is complete. Also a must that anything extra outside of what was agreed upon should be paid in full before completion of overall job.  Good communication between both parties. If there is any issue most contractors will try and solve any issues.  As stated above. Search online etc to see what you can expect for within your budget. No point expecting a pergola with waterproof roof if you have no idea of the cost of the material or plastic..
—————-
I hope this helps some of you who are considering getting your garden revamped in the near future. If you decide to go ahead with it be sure to post your job here .
Cheers
Oliver Dempsey
6 June 2023
General Tips for hiring a tradesman
Here are some tips to consider when hiring a tradesman:-
1. Ask for phone numbers of references so that you can check them out
2. Check insurance of the tradesman where insurance is required
3. Hire a suitably qualified architect, building surveyor or building engineer if the job is anything to do with a new build, building renovation or extension
4. Agree on some sort of stage payments for the job. Remember that full payment should not be made until the job is complete and has been inspected by you, and if necessary by a certifier.
Keywords: Garden Price Survey Ireland