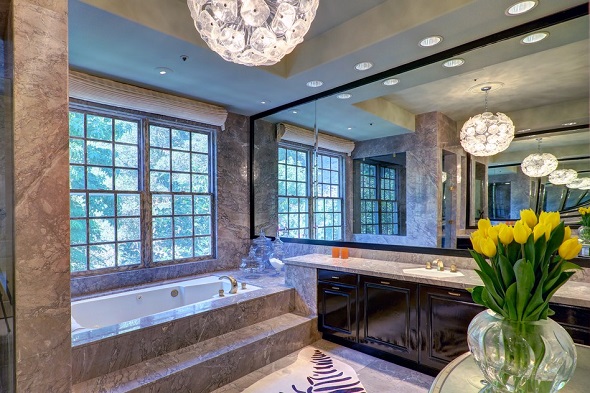 Hi folks, we did a quick wall & floor tiling price survey lately with tilers on Tradesmen.ie. We asked a selection of tilers what range of prices per square metre would you pay for tiling an average size bathroom for labour only . We have included a selection of the replies below excluding VAT:-
Richard from Cork: Before covid 19 came I was charging between €26-€30 per metre standard rate in cork city. Good tips for the best job would be to take your time and do it right and be patient
Sean from Dublin: My price for the average size bathroom 25m2 is around €800 labour only.
Dimitry from Cavan: I price around 20€ per square meter for standard size tiles (walls and floors) , if client decides to use subway tiles I will be looking for 25-30€ per square meter. The best advice that I can give is to spend extra time and price around. I've seen so many times identical tiles with completely different price. So be patient and check as many tiles shops as possible… it will benefit the client.
Silviu from Wicklow: Depending the size of tiles, or if many corners in the bathroom. Price per sqm for standard size tiles €25-€35/sqm for the walls, €35/sqm for the floor, small size tiles/mosaic €60-€75/sqm, big size tiles €120-€250/sqm, herringbone €70-€100€/sqm, kitchen splash €250-€500/splash, average bathroom €600-€1000.
Eamon from Cork: Average bathroom 25 yd square, average price per yd €18 is €450 euro. The price will vary i.e. if it is an ensuite with no window I can be done quicker. Also size of tiles, if I need to do prep work eg removing old plasterboard and replace it. Also I recommend bathrooms to have tanking in the shower area, sometimes this is done by the plumber, sometimes me. The best tip I could give is have the prep work done right. That is straight walls and flat floor. The better this is the better the finished job. The most time efficient way I find is on day 1 use a ledger board nailed/screwed to the walls tile all the walls leaving out the bottom row. Then lay the floor tiles. Day 2 the floor tiles are now set so can be walked on. Set the bottom row of wall tiles all round. All that left is grouting. Finish by lunchtime or soon after on day 2. My other top tip is when tiling a wall work up in rows do not tile half the wall all the way to the top and then do the other half. If the tile have a variation on size working up in rows is the best way to deal with this.
Gabby from Dublin: The prices starts from 30e sq/m² depends on the type of tiles.
Tamas from Dublin: The average cost per metre sq is €32 per hours +vat, labour only, using 300x300mm or larger tiles. smaller tiles, specially mosaic can incur extra cost."
Mark from Galway: I would charge €25 per square meter for standard size tile. there would be additional costs for the following: using large format tiles or mosaic tiles, removing existing tiles, installing levelling compound, installing waterproofing/tanking, collecting tiles at store, moving tiles and materials to specific site areas. And for tips on getting the best job done: Always consult with your tiler before planning your tiling job. Their professional advice and experience will be invaluable. I often find the tile stores, don't recommend the correct tile type, adhesive or grout to suit the project.
Dan from Dublin : Porcelain tiles 35e / sqm, ceramic tiles 28e / sqm. I recommend primer on walls and tanking where shower area and bathtub is.
Declan from Offaly:  An average price per metre for tiling bathroom walls and floor would be €18 – €20, thats for say fairly local work, say within a 20 mile radius, and also when using an average size tile. If work is in dublin obviously price could be up to €25 a metre. Taking note there that if the tile is a subway type tile ie fairly small tile the price could be 25-30 a metre. Tips for tiling: adhesion i.e. grip to walls and floors with the tile adhesive is important, so surfaces to be tiled especially in an older house may need to be prepared before tiling, i.e. using primer where needed, and making sure floors and walls are solid and sound. Also wet areas are common at moment, that's when there's no shower tray used, and just a slope built in on concrete floor, water goes into a gully instead. There can be a bit more work involved for a tiler with these, so this may increase pricing a bit.
Erik from Dublin: Tiling labour price various depending of complexity, location, job accessibility, floor level no lift, no area to cut, ect. average from 20€ to €50 euro per meter sq. labour excluding vat"
————-
I hope this helps some of you who are planning to carry out some tiling in the near future.  Don't forget that you can get a number of quotes for tiling by posting your job on our website at http://www.tradesmen.ie/trade/tilers. 
At Tradesmen.ie, we are continuing to provide our service within the restrictions that apply. Please feel free to look for quotes but only work that complies with the government guidelines should be carried out until these restrictions are lifted.
If you have any comments or suggestions please feel free to place them in the comments box below.
Cheers
Oliver Dempsey
Tradesmen.ie
13 June 2020