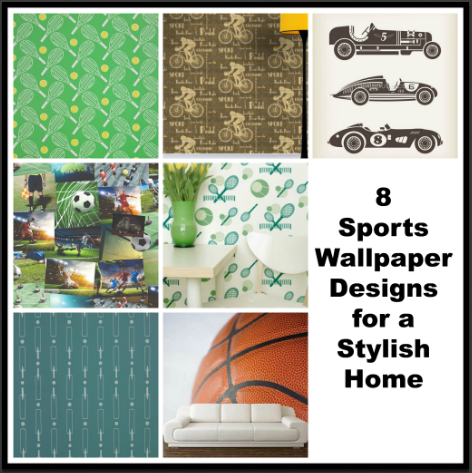 It's a wonderful time for those interested in sport. For anyone interested in football, there's World Cup fever. Wimbledon is starting to get exciting as we approach the end of the first week. My son, who is F1 crazy, tells me that there are five F1 races in six weeks.
If you are looking for a tasteful way to decorate a room for someone who is sport crazy, I've found some stylish and attractive sports wallpapers, perfectly suited for bedrooms, dens or studies.
Tennis Game Set Match Wallpaper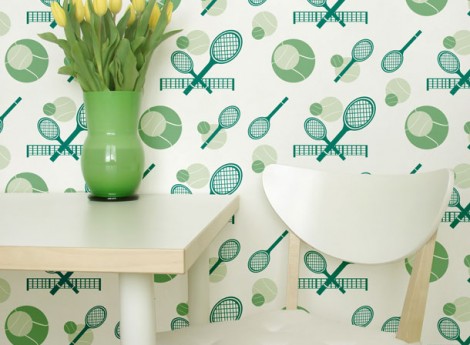 This tennis wallpaper design by ATA Designs is fresh and zingy. Inspired by the annual Wimbledon tennis tournament, it features green tennis racquets and balls on a white background.
Cricket Wallpaper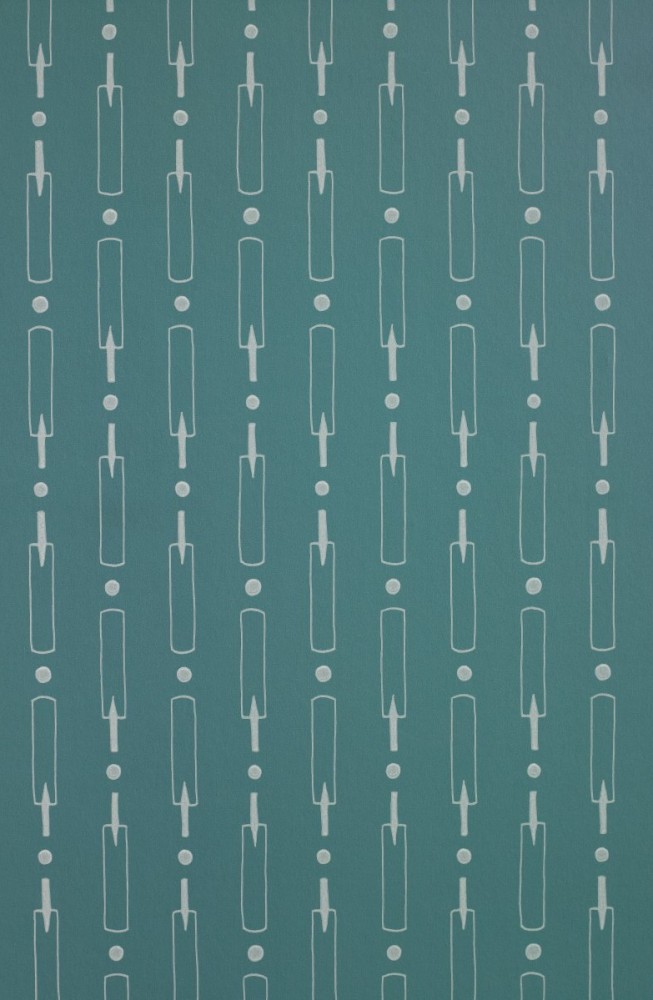 Cricket isn't the most common of sports in Ireland but it does seem to be growing in popularity. This Cricket design builds on the small pattern repeat of traditional papers. The overall feel is transformed by the use of a contemporary colour palette – in this case Teal. The bats and balls fade into geometric shapes which makes it very fashionable.
Football Wallpaper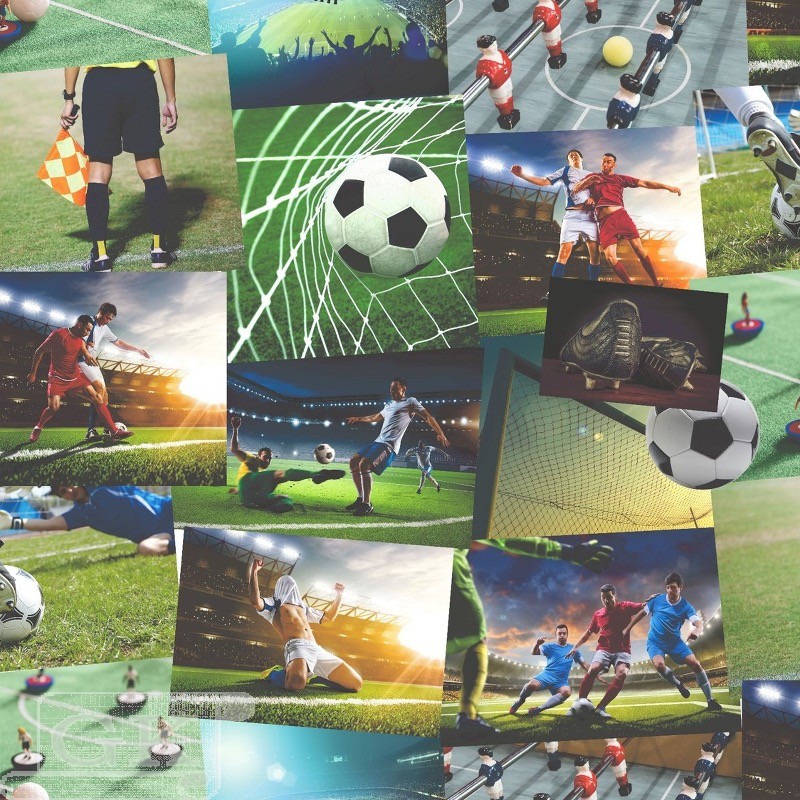 This football design is more like a collage and being quite busy, would be most suited to a boy's bedroom, probably just on one wall.
Tennis Wallpaper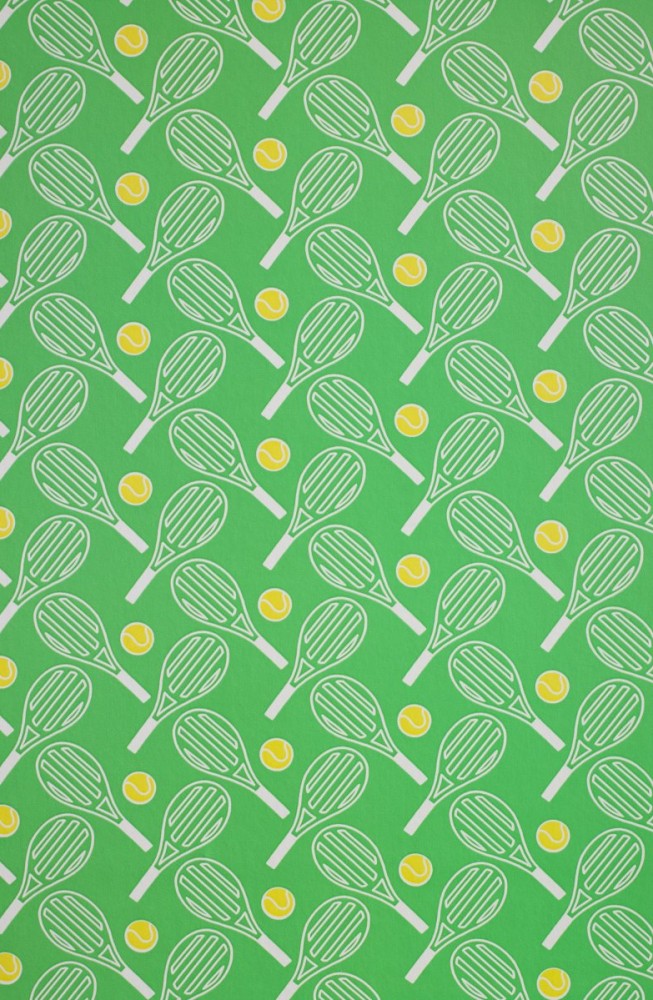 This tennis wallpaper design is simple in its geometric design of repeated tennis racquets and balls but the vivid green background highlighted with the yellow of the tennis balls really packs a punch.
Basketball Mural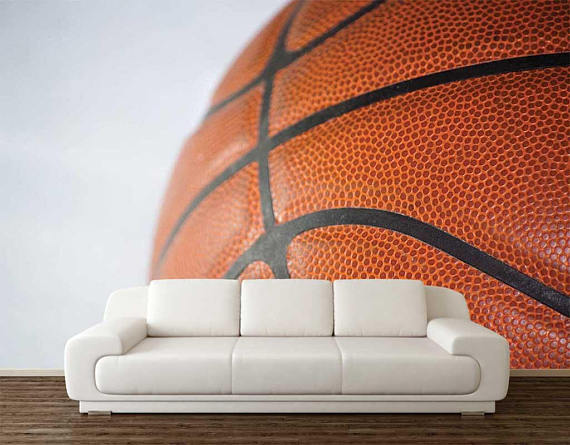 Coming in a variety of sizes and finishes, this basketball mural (available on Etsy) really packs a punch in terms of its visual impact. Simple, singular, appearing textured, it makes for a powerful visual statement.
American  Football Wall Decals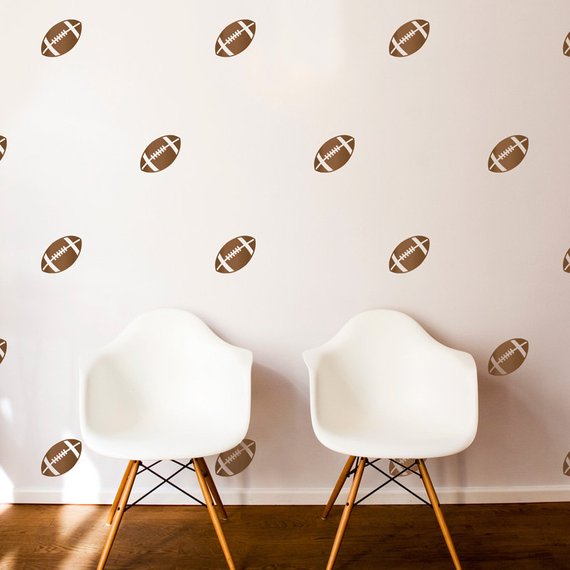 These American football wall stickers come in a wide variety of colours – place them randomly over the walls or place them in a geometric pattern.
Vintage Racing Car Mural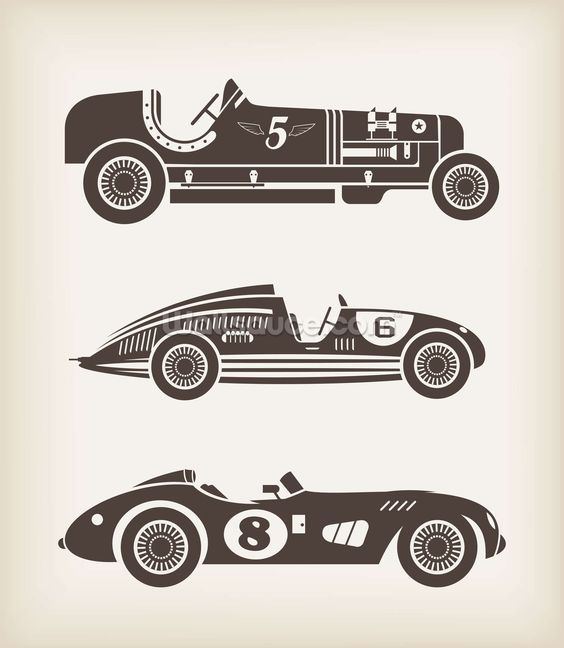 For lovers of car racing, these vintage racing car murals are charming. They can be made to measure to suit the size of your room so can be as dramatic or as subtle as you like.
Cyclist Wallpaper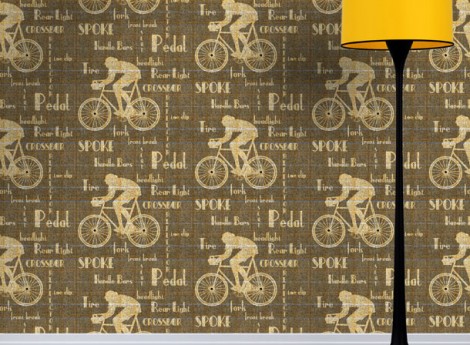 There's even cycling wallpaper for fans. At ATA Designs, you can choose from this cyclist design (picture above) or a Penny Farthing design.
Once you have chosen your wallpaper, don't forget to contact us if you would like to source a decorator to hang the wallpaper for you. Just input the details on our website to receive up to four quotes.