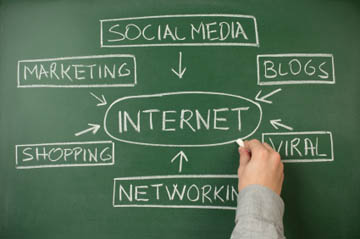 Hi folks,
we are delighted to announce that we have a position available for a digital media intern.  The intern will gain practical experience in planning / implementation of marketing campaigns focused on the Irish market. Digital online marketing strategy using Websites, Facebook, Google, Twitter, LinkedIn, flicker, YouTube, Pinterest, Slideshare, blogging etc with a focus on the Irish market. The intern will receive formal/informal training on all aspects of Presentations, Video Production, Social Media, Google Analytics, Google Webmaster Tools, Mailchimp, Campaign Monitor, writing up creative briefs, marketing to the target audience. On completion the intern will have attained skills in Online and offline PR, Email and database marketing and press releases. On completion the intern will have attained skills in: marketing, business development, project management and customer relationship management.
Ideally the candidate must be social media and web savvy as they will also be required to use various social media tools for marketing purposes.  Third Level Students or Graduates are preferred and the selection process is very competitive.
Our company is based in Co. Laois, Ireland.
Duties will include the following:-
Competitive Analysis

Social Media Account Creation/Customization and Updating


Social Media Research

Template creation

RSS building

Blogging

SEO


Interpretation and development of strategy based on Web Analytics

Video Capture, Post Production and Publishing
Qualifications:
You should be studying or have graduated in Digital Media or any Online Marketing related topic.
You should have experience in blogging, video, researching, and writing
You should be internet saavy
You should have excellent communication skills
Tasks / Skills
Blogging
Email Marketing
Social Media
PR / Marketing
SEO
Video
Odd Jobs / Errands
To apply please send your CV to odempsey 'at' barrowvale.com
Cheers
Oliver Dempsey
Tradesmen.ie
4th August 2013