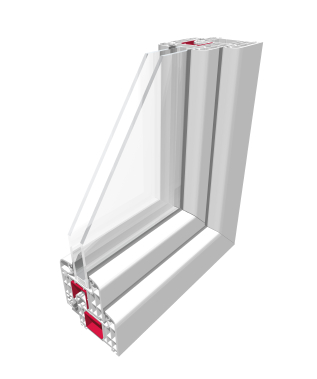 Hi folks,
the other day we ran a quick survey to ask window installers in Dublin and surrounding counties for a rough price to replace the windows and doors in a 3 bed semi D.  In summary they were asked to price a door & livingroom window on groundfloor front and one bedroom window on the 1st floor at the front.  At the back there would be a kitchen window, back door and bathroom window on ground floor and two bedroom windows on the 1st floor.  All windows to have a u-value* of 1.3.  Here were the replies below:-
Aidan C: Price based on standard 7 windows, french doors and front door in uPvc. Double glazing with a U-Value of 1.1. (or option of 0.8 in certain circumstances) would generally be estimated at €7500 – €8000. Of course this could differ on a site survey.
Martin D: 7 white pvc windows & 2 doors €3500 plus vat aprox
Andrew S: Price for windows replacement will be around €5k including all materials & labour.
Derek F: The 3 bed semi D with 8 units , a rough estimate would be about
€4,500 + V.A.T
Rory W: I would be pricing this at €3,900 inc vat . This would cover removing the
old windows and disposing of and patching around replacing reveals on the
inside when the new windows are fitted
Martin D: it would be about 4300 euro for that as standard fit with 1.3 u you can get them down to 1 or below now but are more expensive
Martin H: €3400 for white pvc inc. please note prices may vary greatly depending on quality of windows my quote is for top quality. Price includes front and back white pvc doors
Keith D: It would cost €5,900 incl vat @ 13.5% for standard white. We only use A rated which is .3 value (that value includes the frame not just the glass)
Alan B: There are a lot of variables but I priced for A rated white upvc standard doors supply and fit and removal of okd windows would cost €3100 plus vat
Tony C: Budget cost for windows/doors fitted. 6500 plus vat @13.5%
John K: further to your spec quotation for windows 4300 inc vat
Martin D: its not easy with no measures of amount of opes or tilt and turn escapes etc but 6 average size windows and 2 doors for semi d fitted would be about 4650 euros
Alan M: The price u require for windows and door all a rated 5300+ vat @13.5% (oliver:this only includes one door so would be at least 6200+ vat with an extra door)
Shane K: all houses different but a quick guide for white windows is 400
per window inc vat and fitting a small bathroom one may be 300 but a big
sitting room one may be 500 so about 400 each is never too far away so 7
windows fitted is about 2800 back door about 800 front door 1100 so 7
windows 2 doors white is about 4600 and 15%extra for colour
Damian M: I've priced your quote as follows, I've also given you sizes of windows to give you an indication of overall costs. Obviously if there is a big difference between that quoted and the actual windows it will impact on the cost.
1 Living Room Window 6′ * 4′
2 Bedroom Windows 4′ * 4′
1 Bedroom Window 6′ * 4′
1 Kitchen Window 4 * 4′
1 Bathroom Window 4'*4′
Front & Back Door White PVC Clear Glass
All above A rated doors / windows = €3,800 This will give you a U value of 1.4
As you can see there is a wide variation of prices here as in previous surveys that we have carried out but the most important thing is to compare like with like.  Our survey was very rough with no measurements on the windows so some of the higher prices above may be allowing for larger size windows.  However, the main thing that it demonstrates is the need to get a number of prices when planning your window replacement job.  Make sure to ask does the price include or exclude VAT, does the price include or exclude disposal of the original windows and doors and does it include patching around the reveals.
A friend of mine got her windows replaced about a year ago and she was very disappointed to find when the job was done that the price had not included patching around the reveals.  This fact was included in the contract that she signed when purchasing the windows but she hadn't read the small print.
You will notice above that we used a u-value of 1.3 which is a pretty good u-value but by no means the best u-value.  The lower the u-value of the window the more it will retain the heat in your home and save on your heating bill.  There are lots of places in your home where heat can be lost but in the past the windows and doors would have been the week points.  These days you can get windows and doors that are so well insulated that they will retain the heat far better than the walls, floors and ceilings.  However, you have to weigh up the cost benefit in having windows and doors that are exceptionally good at keeping in the heat if the heat ends up going out through your walls, floors and ceilings instead.  This is particularly the case if there is no prospect of the walls, floors and ceilings ever being improved in the future or if budget is an issue.
If I was buying windows and doors for my own home I would certainly insist that they are certified so that I can be sure what standard they are.  I would have thought in fact that it would be mandatory to have all new replacement windows and doors certified in this day and age.  However, I did some research on the subject and it's not obvious whether it is mandatory to have windows certification in Ireland. I found one article that said that CE Certification would be mandatory for upvc windows and doors from the 1st of February 2010 throughout Europe. Then there is the NSAI which provides a certification for windows in Ireland. But I couldn't find anything to indicate if it is mandatory to have certification and if so what type of certification from which body would be required. I will continue to look into this matter and it might be a topic for a future blog.  In the mean time if anyone can shed any light on the matter please put your comments below.
If you are unsure what u-value your windows should be I would suggest asking an independent expert such as a BER assessor or a building surveyor at least for an opinion and I'm sure they won't charge too much.
If you do decide to go ahead with the window and door replacement job you can get a number of window prices here or if you want to hire a BER Assessor or Building Surveyor just Browse Trades by Category
If you have any other comments  or suggestions please feel free to comment below
Cheers
Oliver Dempsey
Tradesmen.ie
Here are some other articles that you might be interested in below:-
* Thermal transmittance (U-value) relates to a building component or structure, and is a measure of the rate at which heat passes through that component or structure when unit temperature difference is maintained between the ambient air temperatures on each side. It is expressed in units of Watts per square metre per degree of air temperature difference (W/m2K).  Source: Building Regulations Technical Guidance Document, Conservation of Fuel and Energy 2007, Part L, paragraph 0.3.4.