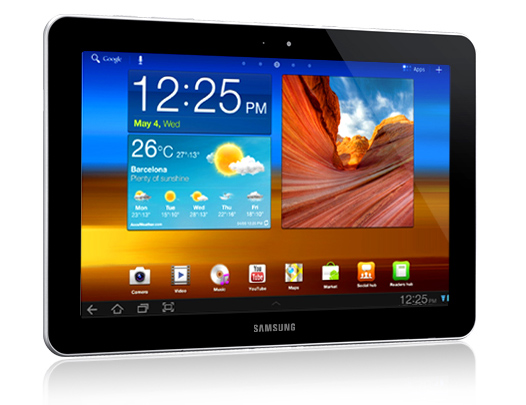 Hi folks,
this is just a reminder about a competition we are running to win a Samsung Galaxy Tab Wireless and 3G computer tablet.  To enter the competition all you have to do is next time you want a job done post it on Tradesmen.ie, get a number of quotes, hire your preferred tradesman and rate him.  So no matter whether you want a small job done like clipping the hedge, servicing the boiler, servicing your car or painting a room or a bigger job like upgrading your heating system, adding an extension, converting the attic, adding external insulation, getting new windows and doors, upgrading your bathroom, replacing your kitchen or even building a new home, it doesn't matter because each time you hire and review a tradesman you are entered in our competition.
The way it works is like this; each month we have a draw with cash prizes* for people who post feedback on the jobs they post on Tradesmen.ie, it doesn't matter if they hire someone or not, we are just happy to get as much feedback as we can so that we can improve the quality of our service and help our users to get faster quotes and better tradesmen.  In addition to this everyone who hires a tradesman and posts feedback in February, March and April will be entered in an additional draw where the prize will be a Samsung Galaxy Tab Wifi & 3G worth €600!
You can see the video of last draw on our Facebook page here
To post your job click here
Best of Luck Everyone!!
Regards
Oliver Dempsey
March 24th 2012
* The cash prizes for February, March and April are as follows:- 1st prize €100 and second prize €30.  There are terms but nothing too scary:) See here