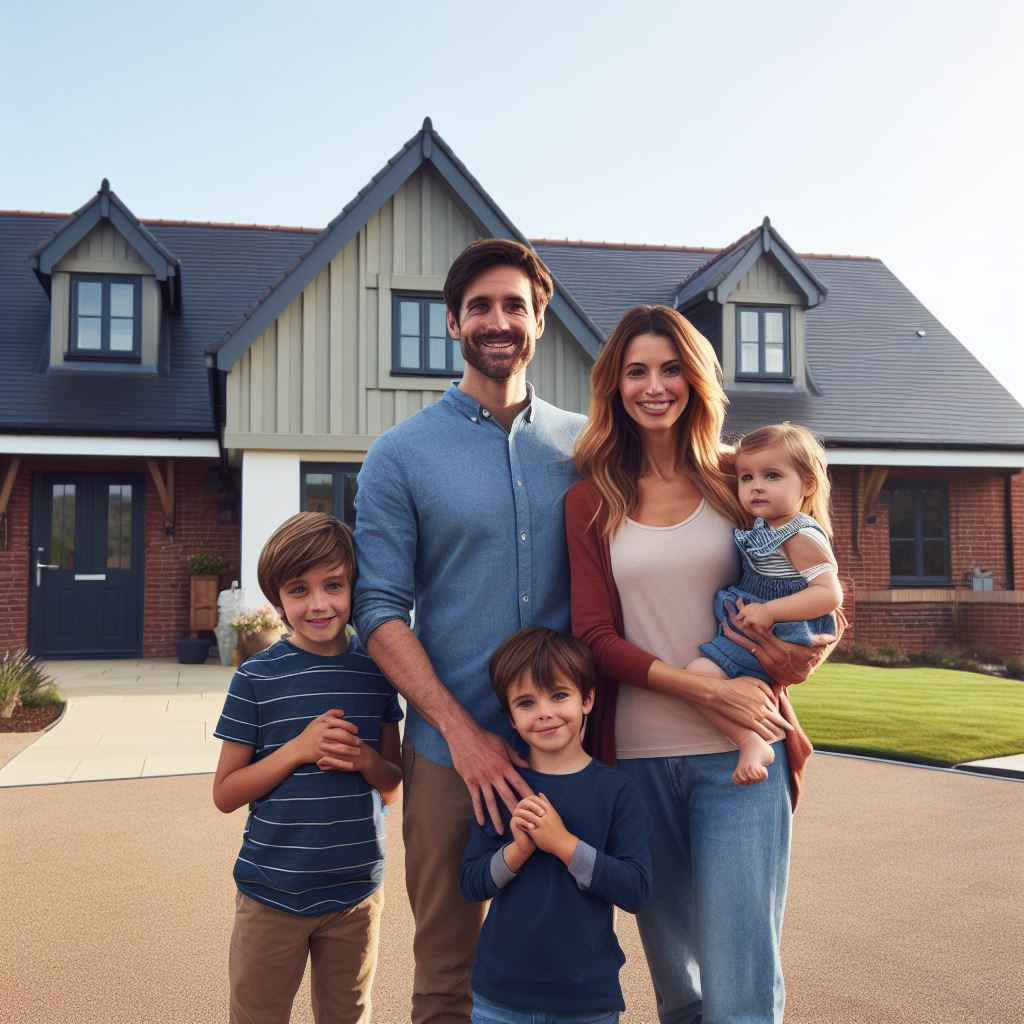 Building a new home is an exciting journey, one filled with endless possibilities and the promise of a fresh start. However, it's also a complex process requiring careful planning and informed decisions. Here are some essential tips and suggestions to help make your home-building experience as smooth and fulfilling as possible:-
1. Budget Wisely: Before diving into the details, establish a realistic budget. Consider not only construction costs but also the expenses for land, planning permission, and unforeseen contingencies. It's crucial to maintain a buffer for unexpected costs.  In a recent survey we carried out with builders, prices for new builds ranged from €2,000/m2 to €2,800/m2.
2. Choose the Right Location: Location is key in real estate. Think about proximity to work, schools, amenities, and the neighborhood's overall character. Also, understand the land's topography, as it can significantly impact construction.
3. Orientation: When considering the orientation of a new home, the direction it faces can significantly impact its energy efficiency and natural light. South-facing homes typically receive more direct sunlight throughout the day, which can lead to natural warmth and brightness.
4. Prioritise Functionality: While aesthetics are important, functionality should be your guiding principle. Think about your lifestyle and how you use space. Incorporate features that enhance daily living, like an open-plan kitchen or a home office.
5. Go Green: Sustainability is more than a buzzword; it's a responsible building practice. Consider energy-efficient appliances, sustainable materials, and solar panels. These choices can reduce your carbon footprint and save money in the long run.
6. Choose a Reputable Architect/Engineer and Builder: Research and select a reputable Architect or Engineer and builder to work on the project. The quality of the work is very important but it's also important to be able to work with someone who is easy and accessible to deal with and who will carry out the work and inspections etc. in a timely manner.  Check references and previous projects to ensure quality and reliability.
7. Plan for the Future: Design your home with the future in mind. Whether it's potential family expansion or accessibility features for aging in place, your home should adapt to your evolving needs.
8. Embrace Technology: Smart home technology can increase efficiency and security. From automated lighting to smart thermostats, these features can bring comfort and convenience to your daily routine.
9. Don't Rush the Process: Building a home takes time. Rushing can lead to mistakes or oversights. Be patient and attentive to details throughout the process.
10. Communicate Clearly: Maintain open communication with your builder and design team. Your feedback is crucial in shaping the outcome. Regular meetings and updates can ensure everyone is on the same page.
11. Enjoy the Journey: Finally, remember to enjoy the process. Building a home is a significant milestone, so take the time to appreciate the progress and look forward to the memories you'll create in your new space.
Conclusion
Building a new home is a significant investment and a personal journey. With careful planning, thoughtful decision-making, and a touch of patience, you can turn your dream home into a reality. Embrace the process, and soon, you'll step into a space that's uniquely yours.  To get quotes from Builders, architects and engineers, all you need to do is post your job on Tradesmen.ie at https://www.tradesmen.ie/trades and get up to 4 quotes for your job.
Happy building, and may your new home bring you joy and comfort for years to come!
Cheers
Oliver Dempsey
Tradesmen.ie
21 November 2023
General Tips for hiring a tradesman
Here are some tips to consider when hiring a tradesman:-
1. Ask for phone numbers of references so that you can check them out
2. Check insurance of the tradesman where insurance is required
3. Hire a suitably qualified architect, building surveyor or building engineer if the job is anything to do with a new build, building renovation or extension