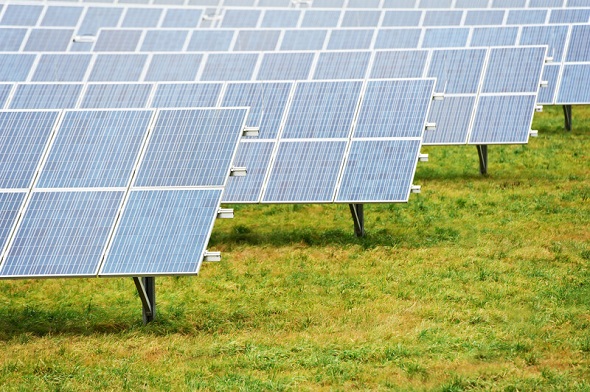 Producing our own energy in the community could be a game changer in Ireland.  If you don't have time to read the whole article, the key message is that if you want to save money on energy, if you want to get a guaranteed income on your investments or if you want to help your community, a Community Energy Group may be the best way to go about it.
The Government has set up the Community Energy Programme to help change the way our community thinks about energy. It wants communities to set up what's known as a Sustainable Energy Community to identify ways to save on energy consumption and in addition to that, we can apply for the Renewable Electricity Support Scheme (RESS) to produce electricity from renewable sources within our own community.
Benefits of Community Energy
The beauty about producing our own energy in the community is that everybody in the community benefits as follows:-
Home and business owners by reducing their energy bills
Local schools and community groups such as GAA clubs, sports clubs and other voluntary bodies within the community through the disbursement of money from profits.
A guaranteed rate for exporting electricity to the grid. Local residents in the community by investing a portion of their savings in return for a guaranteed return.  This would be an ideal way to invest individual pensions and get a better return than one would normally get in a pension fund.
One or more property owners would agree to lease their land or roof space for 15 to 25 years in return for a fee.
Farmers and businesses could offset renewable energy for carbon credits.
Keep the profits in the local community.
It will create employment.
From a national standpoint, our country would benefit as follows:-
by replacing fossil fuel imports. If we play our cards right, Ireland could become a net exporter of energy.
By reducing our Co2 emissions which is required by European law.
With the Russian invasion of Ukraine, this is an important way to show our support for Ukraine and strengthen our energy security.
Feel good factor within local communities.
I believe that the Community Energy initiatives developed by the Government could the biggest contributor to improving the health of the Irish Economy and our citizens since joining the EEC in 1973.  In order to benefit from the Community Energy initiatives, each of our communities must get cracking as soon as possible and set up local Energy groups and develop a business plan for producing renewable energy within the community.
Setting up your own Community Energy Group
I would strongly urge everyone reading this article to start setting up a Community Energy group without delay.  If you don't feel up to setting one up yourself, please contact your local GAA club, sports club, tidy towns organisation, school management committee or any local voluntary organisation in your community.   By the way, there is no limit to the number of Community Energy Groups that can be set up in one area.   And if you can't get one set up in your own area, you can join one in another area.
Setting up our own local group
We are hoping to set up one here in our own local community and we are having our first meeting here on Wednesday August 17th.  Once we get a number of people in the community who are willing get started on it, our local County Council in Co. Laois have offered to provide us with an Energy mentor to start working out what type of a project we could develop.
Mentor Service Provided by County Councils
This mentor service is available from all of the County Councils in Ireland and is free of charge.  I would be keen that our own group would spread the word and encourage other community Energy groups to get started.  I would hope that other community groups would do the same and that they could share as much information between each other as possible so that learnings would be accelerated and enhanced.
As I said the mentor service is free of charge and there is funding available to do a feasibility study.  There are grants available for different types of renewable energy production sources.  Ideally the country needs a range of renewable energy sources for energy security purposes.
Grants for Solar being announced in the Autumn
New grants for solar installations will be announced in the Autumn.  It's essential that renewable grants are attractive enough so that there is a very decent return to be made by communities for installing community energy production.  It is also important that these grants are not limited in any way and that they encourage the maximum number of Mega Watt hours (MWh) and Giga Watt hours (GWh) to be produced by all those participating in the community working together.
What Revenue can be Generated?
I have a particular interest in solar energy and I have done a good bit of research on it.  Just to give you an idea on the cost of a small community solar farm, a 1 MW solar farm would need 5 acres and would cost about €1.2m to set up.  The grid connection could be anything from €300,000 up to €1m and above.  However, with creative thinking there are ways to reduce the grid connection cost at Government level and at local level.  Experts have told me that the revenue generated from a 1MW solar farm is €130 per annum or €26,000 per acre per annum.  So let's take the €1.2m set up cost and add a hypothetical €800,000 grid connection fee.  If the grant is 50%, the annual return on capital invested is 13% per annum.  All stakeholders (i.e. the Government and everyone in their own community) will have to work together to ensure that the return on investment and what it contributes to each local community is enough so that communities will participate to the maximum level.
How much land/roof space do we need?
I reckon we could replace most of our fossil fuels used for generating electricity with about 95,000 acres of land and/or roof space.   There's about 10 million acres in Ireland which is suitable for agricultural use.  Therefore it would only take less than 1% of the usable agricultural area.  This very achievable.  A few years ago I found out that there was about 1600 post offices in Ireland.  Many have of course closed since, but if we divided up the country into 1600 districts like that, we could divide 95,000 acres by 1600 just to get a rough idea of how many acres of renewable energy each district would need.  So that works out at 62 acres per district.  It's an interesting figure to keep in mind.  Would we be capable of installing that much renewable energy, let's say in the next 10 years?  What do you think?  I think we could, with the right supports in place.  Look at what it would save us.  Look at how good it would be for all the local communities working together.  As I said before, I think Community Energy could definitely be a game changer.
Where to find Help and Resources
Again I urge anyone reading this article to get started today in setting up your own local Community Energy Group, all you need is a few people coming together to agree on the idea and then just email your local county council and ask for a mentor to help you get started.  Don't stop at setting up your own Community Energy Group, try and help at least 3 of your neighbouring communities to set up their own Community Energy Groups as well.
For ideas and inspiration, you can also look for articles or Youtube videos based on the very first Community Energy initiative set up in Templederry in Tipperary, see the feature that was down on RTE Nationwide here and the Community Power website here.  You could also look at the case study from a Sligo Community Energy Project on Youtube here and see SEAI.ie here .
I'd be happy to share what we are doing here in our local community as well if you are looking for ideas on getting started.  To  contact myself, you can reach me on our contact form here.  If I get a lot of enquiries, it could take me a while to get back to you but I will definitely reply to all emails that I receive.
Best of Luck with your Community Energy Project!
Cheers
Oliver Dempsey
Tradesmen.ie
15 August 2022
Definitions and Conversions
RESS: Renewable Electricity Support Scheme
REC: Renewable Energy Community
SEAI: Sustainable Energy Authority Of Ireland
1 GWh = 1000MWh or 1000,000Kwh
1 MWh = 1000Kwh
1 acre = 4840 square yards
1 HA = 2.47 acres