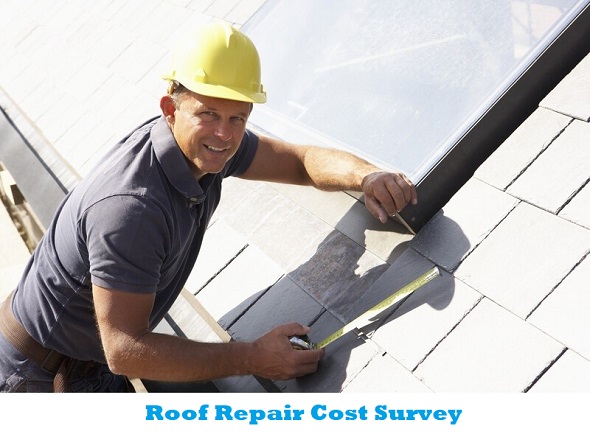 Hi folks, with the break in the weather it's a good time to look at the cost of roof repairs. If your roof starts leaking, it's better to get it fixed sooner rather than later.  A bout of wet weather usually shows up any leaks in the roof.  As the saying goes, "a stitch in time saves nine".  If a roof leak is left without fixing, damp will get into the supporting beams and into the roof structure causing timber to rot and putting pressure on adjoining supports.  Most of the time you will get away with just repairing the leak but if left for longer it will turn into a bigger repair job or even a part of roof or all of roof replacement which is very expensive. 
A while ago we did a quick Roof Repair Cost Survey with some roofers. We asked some roofers to give us a rough estimate of what it would cost to repair or replace a roof tile that has blown off. We also asked them to give any advice or suggestions on how to have a good experience with the tradesman. Here is a sample of the replies we got below:- Ronan from Galway: By right when slates & tiles are coming away from roof it's time to replace everything down to rafters. If i have to do something like this i would charge €60-80 per hour labour ex vat. Customer Tips: If they could include photos of roof – also access around roof –  this would give the tradesmen much better idea of work involved
PJ from Cork: that would come under roof inspection which cost €156
Eddie from Dublin: Would supply and fit a roof tile for €80 . I base this on what a plumber gets for 15mins servicing a boiler. Also because of working at height it's a lot more dangerous. Make sure any tradesmen or roofers are recommended as this sector of the industry has a reputation for attracting a lot of chancers and conmen. Ask for proof of insurance.
Seamus from Laois: It would cost €400 on a single storey and €800 for a two storey as a heist would have to be hired.  My advice is to know the cost of the job before work commences and have stage payments worked out with builder.
Michael from Donegal: One job in Sligo, replace one ridge tile was €60, Labour and material think roof tile was 12-15 euro.  Factor in travel time was probably too low. Another job client wanted 29 slates fixed from kids breaking with football.  He counted them as just top slate broken, but underneath some were broken as well. I ended up replacing close to sixty, 50 new were purchased and reused 10 old ones for cuts underneath. This particular job they were mainly in first five rows above gutter. Issues I found from replacing slate was trying to re-use old slate can take you a lot of time trying to keep slate intact when trying to use the slate ripper to find old nails to let slate become free. Cost of new slates €1.50 or so, bale of 10 normally, versus your labour at €20 an hour, at start I spent 15-20mins trying to get one off so in first row due to not being able to get slate ripper in to find old nails. You can save money by accepting a few extra broken versus trying to save old.
——————————————————
I hope this helps some of you who are planning to have your roof repaired and if you decide to go ahead with it you can get a number of roofing quotes here . To subscribe to our blog and be notified each time we publish an article, click here
Cheers
Oliver Dempsey
Tradesmen.ie
29 June 2022
General Tips for hiring a tradesman
Here are some tips to consider when hiring a tradesman:-
1. Ask for phone numbers of references so that you can check them out
2. Check insurance of the tradesman where insurance is required
3. Hire a suitably qualified architect, building surveyor or building engineer if the job is anything to do with a new build, building renovation or extension
4. Agree on some sort of stage payments for the job. Remember that full payment should not be made until the job is complete and has been inspected by you, and if necessary by a certifier.