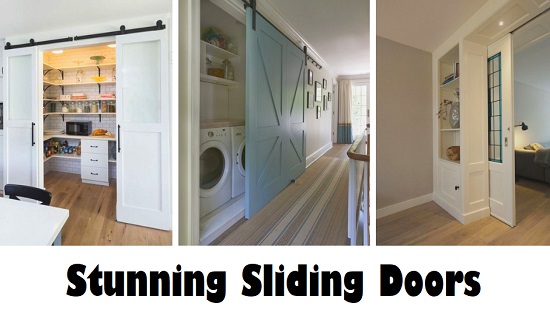 Are you planning a new build, an extension or a renovation? If space is slightly tight, sliding doors may be the answer as the space needed for the door arc isn't required. The sliding doors slide along a track so they either sit against the wall or can even be inserted within the wall space for a more seamless look.
Here are seven different types of sliding doors, complete with ideas for seven different uses of sliding doors within your home.
1. Sliding Door to Pantry
Pantries are becoming fashionable again. Many may be as small as a large cupboard or they can be a small room. Either way, the space required to open a normal door may eat into space required for traffic within the kitchen. The sliding doors can easily be left open when the pantry is in use, and when closed, the door can blend into the wall depending on its design, or can be a feature in its own right.
2. Sliding Door Dividers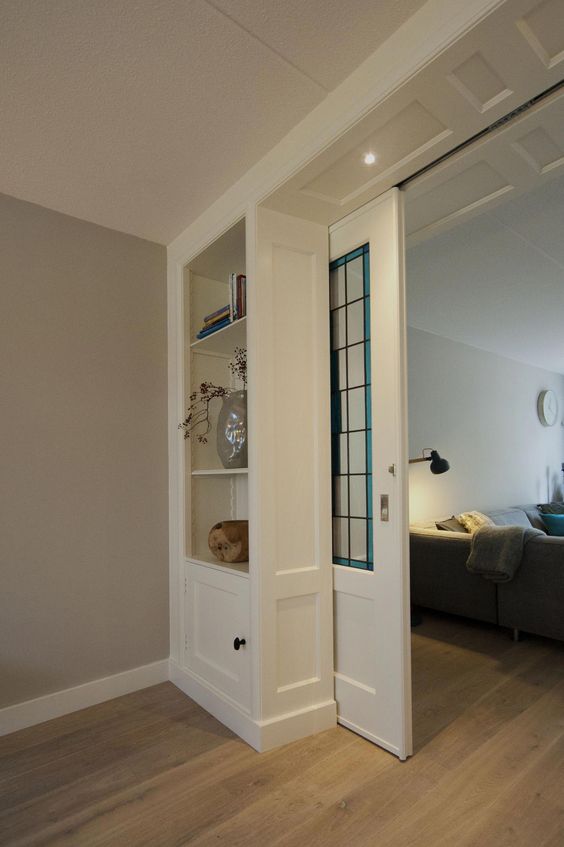 With the increase in the popularity open plan living, many homeowners prefer to leave the space between the living area and the dining area open but sometimes it can be nice to close the doors on the kitchen or some members of the family may prefer more privacy in the living room. Sliding doors take up less space than traditional doors and can slide away out of sight when not in use. Even when closed, the glass means that the two rooms still seem connected.
3. Sliding Corner Door
Corner sliding doors are unusual. They are a great idea for opening up a room, making it look more inviting. In this example, the hall will look so much bigger with the sliding doors left open into the office, almost two rooms in one, and yet, they can be closed to provide a quiet office.
4. Sliding Door – Bathroom
Sliding doors to bathrooms or ensuites save space within the bedroom as they don't require the swing of the door arc. They look smart too. The only thing to be aware of is that sliding doors don't tend to have the same level of sound proofing as the normal doors that close firmly, particularly if it is an old house and the floor isn't 100% level.
5. Folding Sliding Doors
Although, strictly speaking, these aren't typical sliding doors as they have hinges rather than sliding along on a track, these folding sliding doors are really convenient if you don't have the wall space to slide the doors against. The doors can fold back in a concertina effect, left tidily out of the way when you want the space left open.
6. Sliding Doors – Creating a Small Room from a Large Cupboard
I love large cupboards – be they pantries, under the stairs cupboards or cupboards in alcoves. They are perfect for storing items such as the ironing board, sports equipment and vacuum cleaners and because of the lack of space sometimes, a sliding door is much more convenient than a hinged door. But a large cupboard can become a small room in effect if the sliding door hides a small office or a laundry room.
7. Sliding Door to Attic Storage
Space under the eaves in the attic can provide much needed storage for items such as out-of-season clothes, spare duvets and blankets, suitcases, sport equipment and more. Sliding doors hide it away (handy if the room is being used as a spare bedroom) and yet they are easy to access.
Whether you are renovating your home or building an extension, remember you can get up to four quotes by using our Tradesmen.ie website and submitting your details.