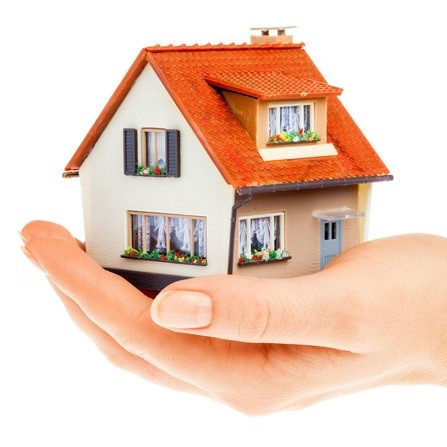 Quote Devil have written a guest article for us providing tips on how to save money on your home insurance. They are also offering 3 gadget insurance policies up for grabs in a competition for subscribers of Tradesmen.ie who request a no obligation quote for home or gadget insurance before the end of September. See below:-
Most of us find the world of Home Insurance daunting, frustrating and sometimes completely complex. Many factors make up your home cover and the price you pay. We have broken down the different parts below and offered some tips in getting the best cover for the best price.
Your home is most likely the biggest asset you will own in your lifetime. Protecting this investment is vital and in most cases necessary as part of your mortgage.
Most Home Insurance policies are broken into three sections. So, what do we need to know?
Buildings cover: is essentially the structure and fittings that would not be taken if you were to move tomorrow. This figure is your re-build value and not the market value of the home. It is important to note this as most people are rating their home insurance based on market value. This is potentially causing you to pay more premium as you are valuing your rebuild cost plus the value of the land location etc.
Top Tip:
The best place to find rebuild value is the chartered surveyors guide of Ireland. This is a simple calculator that can give you the estimated rebuild value in your area for your type of house.
Contents: This is anything you would load into the back of a moving van and take with you. You will be asked for a value of your contents which can be quite difficult to do on the phone so the best advice I can give is:
Top Tip:
Walk through the house with a pen and pad and write down a figure to replace all the contents in each room as you walk through. This is surprisingly fast and can again help your premium. Many insurers base their contents on a percentage of the re build value. This may fit but everyone's different so I would do this exercise as it could end up saving you a good bit.
All Risks: This is cover for "all Risks" inside or outside the house. Items that generally leave the house daily can be at the highest risk of a claim and usually are engagement rings, phones laptops etc. These items can load the cost on thick especially the gadgets as they usually carry the highest risk of a claim to the insurer.
Top Tip:
Cover your phones and gadgets separately as these small claims can have a massive effect on your home insurance. Most insurers offer a claims free years discount. This can be 60% of the premium! Make sure you don't lose this and have to build it back for the next 3 or more years. That's why we recommend a family gadget policy that can be purchased alongside your home insurance. (See below for more details)
Do I need to inform my insurer if I'm getting work done to my home?
Your insurance is dependent on several qualifying questions. One such question usually asks is the property currently under construction, renovation and repair? Most insurers won't take on a property that is currently having work done as new business which means you are usually stuck with the current insurer for the next year, if you have work being done at your renewal time.
So, what do we need to know when we are getting work done to our homes?
You must inform your current insurer of the works to be carried out.
You should check your tradesman is fully insured for Public, Products and Employers liability and ask for proof of this.
Your home insurance sometimes covers domestic employees, this is not for the purpose of covering construction and usually the insurer may find you have breached conditions if you don't inform them of any changes to the risk.
Always inform your insurer of any changes to your home throughout the year.
If you are interested in saving money and getting the best cover contact Quote Devil for a family gadget policy and protect against claims on your home policy. Insure all your smart phones, laptops, tablets and smart watch's all under one policy up to a replacement limit of €2,250 for only €137.82 a year!
Competition Time!
This competition is only open to Website Users of Tradesmen.ie, in association with Quote Devil we are giving away…
 3 free Family Gadget Policies!
Unspecified Gadgets -Smart Phones, Smart watch, Laptops, PCs and so-on up to a maximum cover of €2,250 for the low price of €137.82!
How to Win
Contact Quote Devil for a home quote or purchase a family gadget policy within the months of July to September and you are entered in our October Draw.
The first 100 new customers to purchase Our Family Gadget Cover for only € 137.82 will get triple the chance, with 3 free entry's!
NB To qualify you must contact Quote Devil for a home quote or Family gadget quote and give promotion Code: gadget2812
Call us on
PH 01 – 2541329
Quotedevil Limited are regulated by the Central Bank of Ireland
*See our competition terms and conditions here
This competition is only open to anyone who has posted a job on Tradesmen.ie and who are subscribed to the Tradesmen.ie newsletter.