Hi folks,
recently we created a "How to get quotes from tradesmen" illustration.  The illustration talks about a customer who wants to get quotes for an extension to her home and how she goes through the process of posting the job and getting a number of quotes before she chooses a tradesman to do the job.  You can see the illustration below:-
You can see the script of the illustration below:-
"Are you looking for a tradesman?  Introducing Tradesmen.ie.  Tradesmen.ie is a free online service that helps you find Rated Tradesmen and get a number of quotes for your job.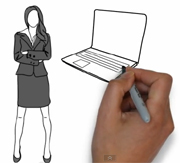 This is Mary, Mary is hoping to find someone to build an extension to her house, so she logs onto Tradesmen.ie and fills in details such as her name, location, job description and trade required.  She clicks submit and receives a confirmation code to her phone.  Once she confirms Tradesmen.ie will send her job to all of the tradesmen on our system that match her job criteria.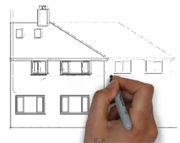 Up to 4 tradesmen will get Mary's contact details and have an opportunity to quote for her job.  From here the tradesmen get in contact with Mary and she can then choose who she wishes to complete the job.  Tradesmen.ie can cater for any trade including builders, roofers, plumbers, carpenters, painters and many more.   Log onto tradesmen.ie for more details"
I hope you enjoyed the illustration and no matter where you source your tradesmen from always try to get at least 3 or 4 quotes so that you can compare the quality and price and pick the best tradesman for your job.  In addition to getting a number of quotes here are 4 tips to consider when hiring a tradesman:-
1. Ask for phone numbers of references so that you can check them out
2. Check insurance and certification of the tradesman where insurance or certification is required
3. Hire a suitably qualified architect, building surveyor or building engineer if the job is anything to do with a new build, building renovation or extension
4. Agree on some sort of stage payments for the job. Remember that full payment should not be made until the job is complete and has been inspected by you, and if necessary by a certifier.
Thanks for reading and we wish you every success with your building project no matter how big or small:)
Cheers
Oliver Dempsey
Tradesmen.ie
5th September 2013