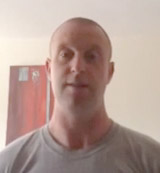 This is a video testimonial from tradesman Andrew Cronin, HD Roofing Services, Newbridge, Co. Kildare.  HD Roofing Services provide a wide range of roofing services that include the following:- New/re-roofing, Repairs, Roof inspections, Low pressure roof cleaning, Guttering, soffit and fascia, Tile re-sealing, Free quotations and inspections.
Their website says that they are, "focused on providing a high-quality roofing service and are driven by customer satisfaction".  It goes on to say that they will do everything they can to,  "meet your roofing needs, with a reliable friendly service."
Below is a list of reviews by users of Tradesmen.ie:-
Score: 8/10
I am very happy with the job. It was done in the agreed timeframe and at the agreed price, to a good standard, which is basically all you can ask. – Michael Garvey, Newbridge, Kildare
———————–
Score: 9/10
Totally professional and extremely competent.Also pleasant to deal with . – john Dillon, dublin, Dublin 22
———————–
Score: 10/10
Delighted with andrew and john. Very professional and knowledgeble. – karen english, naas, Kildare
———————–
References from previous customers for Andrew Cronin:-
I am happy to recommend Andrew Cronin and HD Roofing ltd, they fixed my roof problem and sorted out the water damage. I found them to be both efficient and a pleasure to deal with. I have passed on their names to friends and family without hesitation. – Sean Byrne, Naas, Kildare
———————–
Andrew has worked with Kildare Village over the past 6 Months. Andrew is professional in his relations and workmanship with Kidlare Village. His work is to a high standard as we only work with contractors that have a high proffesion standard of work. I would have no hessitiation in recommending Andrew for work and hope to continue doing buisness with him. Please contact me should you need any further information. Regards Martina – Martina Culbert, Kildare, Co Kidlare
———————–
I phoned hd roofing and spoke to Andrew.i explained I had a leak in my roof and I needed it dealt with as soon as possible as I was flying out the following night.he asked me questions about the damage if any and we're I thought it was coming from.he arrived at my house promptly and assessed the inside and outside and the following day himself and a colleague arrived at my house and repaired the leak.i was pleased wit the work they carried out and the cost was reasonable I wud recommend them. – Grace Dolan, Clondalkin, Dublin 22
———————–
Andrew was prompt, reliable, respectful and a very clean worker. A pleasure to deal with, would hire him again with no hesitation. – Jane Travers, Newbridge, Co. Kildare
———————–
We were delighted with the job that was done on our roof and gutters. There was a build up of moss on the garage and on some of the granite, it has now dissappeared. The gutters were filthy as it had been nearly six years since they were done. Andrew and his colleague were very professional I would highly recommend their company. – Sue Hannon, Clonee, Meath
———————–
Andrew and John did work for me last year I had a major moss problem on the roof of my house which was constantly falling to the yard. They did a fantastic job. They also did some roof repairs and replaced Fasica and Soffet. Their work was very professional and the moss treatment is perfect months later. They are also pleasant to deal with and there are so many cowboys doing this work HD roofing are a breath of fresh air. I recommend them highly and would have no hesitation in using them again – Willie Hannon, Curragh, Kildare
———————–
Excellent work. Very competitive price. The lads were very professional and punctual. I have no hesitation in recommending Andrew and his crew to others. – Joe Mason, Walkinstown, Dublin 11
———————–
For more information visit their website at www.hdroofingservices.com
You can see other testimonials from Tradesmen and Customers Below:-
http://blog.tradesmen.ie/2013/05/tradesmen-ie-testimonial-from-tradesman-keith-moran-km-construction
http://blog.tradesmen.ie/2013/05/tradesmen-ie-testimonial-from-tradesman-colin-hayes-hayes-group
http://blog.tradesmen.ie/2013/04/tradesmen-ie-testimonial-from-tradesman-nicky-moran
http://blog.tradesmen.ie/2013/04/attic-conversion-testimonial-from-tradesmen-ie-user-patrick-quane
http://blog.tradesmen.ie/2013/01/video-testimonial-happy-customer-gives-feedback-2
http://blog.tradesmen.ie/2013/02/customer-talks-about-her-experience-with-tradesmen-ie
http://blog.tradesmen.ie/2013/04/video-testimonial-orla-fahy
And always remember these 4 tips below when hiring a tradesman:-
1. Ask for phone numbers of references so that you can check them out
2. Check insurance of the tradesman where insurance is required
3. Hire a suitably qualified architect, building surveyor or building engineer if the job is anything to do with a new build, building renovation or extension
4. Agree on some sort of stage payments for the job. Remember that full payment should not be made until the job is complete and has been inspected by you, and if necessary by a certifier.
Thanks Andrew for your testimonial and keep up the good work!
Kind Regards
Oliver Dempsey
17th June 2013
http://www.tradesmen.ie