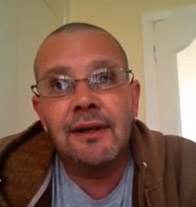 This is a testimonial from Tradesman Keith Moran, KM Construction.   KM Construction undertake a large range of work big and small and specialise in Attic Conversions, Building Renovations, Sun Lounges, Extensions, Renovations, Kitchen remodeling, Bedroom/Bathroom Renovations.
Their website states that they provide "quality workmanship at affordable prices" and they have built their "stellar reputation" providing services to the North Dublin, Meath and Fingal  areas.
In his testimonial Keith said that Tradesmen.ie has generated a fair amount of work big and small for his business and that on an ongoing basis it has kept his lads going,  from the contacts they have made through Tradesmen.ie they have ongoing work with the customers.  He says he finds it to be a great service and very professionally run.  Here are some reviews for Keith Moran from users who posted jobs on Tradesmen.ie:-
30/4/2013
Excellent service. Keith was quick to get in touch to organise to price the job. As the house is rented Keith had no problems contacting the tenants to arrange a time that suited them to call up. He had to make numerous calls out to complete the job and had no problems doing this. It saved me a lot of hassle by dealing directly with the tenants and the job has been completed satisfactorily and a very reasonable price.I would highly recommend Keith and I intend to deal with him for future issues – Score 10/10
Chris Quattro, Balbriggan, Co. Dublin
—————
25/4/2013
Very happy with the work, was completed efficiently and I would call him again. – Score 10/10
Laura Mulcahy, finglas, Dublin 11
—————
15/4/2013
The job was completed quickly and efficiently. Very happy with the work done. – Score 10/10
Tanya Haberlin, Lusk, Co. Dublin
—————
4/4/2013
Speedy arrival on time, good price. Prompt and courteous, would highly recommend – Score 10/10
Elaine Hewitt, Clonshaugh, Dublin 17
—————
14/3/2013
Keith responded rapidly, came to see the problem and gave a quote on the spot. Then he fixed the problem quickly too. He arrived punctually and worked without a break till the job was done. To locate the leak, he had to remove a shower tray, and had to remove lots of concrete to make room for a bigger tray and replace some fittings. He took away all the debris, and did a nice job of tiling around the new tray. – Score 10/10
Ann Averill, Malahide, Co. Dublin
—————
5/3/2013
Very prompt and courteous. Was there within an hour or two of my posting the ad and completed the job quickly and effectively. – Score 9/10
Rosemarie Lalor, Firhouse, Dublin 24
—————
4/3/2013
Keith done a great job and i will be using him in future for more jobs around the house. – Score 10/10
Stephen Sweeney, Castelknock Dublin , Dublin 15
—————
You can see other testimonials from Tradesmen and Customers Below:-
http://blog.tradesmen.ie/2013/05/tradesmen-ie-testimonial-from-tradesman-colin-hayes-hayes-group
http://blog.tradesmen.ie/2013/04/tradesmen-ie-testimonial-from-tradesman-nicky-moran
http://blog.tradesmen.ie/2013/04/attic-conversion-testimonial-from-tradesmen-ie-user-patrick-quane
http://blog.tradesmen.ie/2013/01/video-testimonial-happy-customer-gives-feedback-2
http://blog.tradesmen.ie/2013/02/customer-talks-about-her-experience-with-tradesmen-ie
http://blog.tradesmen.ie/2013/04/video-testimonial-orla-fahy
And always remember these 4 tips below when hiring a tradesman:-
1.    Ask for phone numbers of references so that you can check them out
2.    Check insurance of the tradesman where insurance is required
3.    Hire a suitably qualified architect, building surveyor or building engineer if the job is anything to do with a new build, building renovation or extension
4.    Agree on some sort of stage payments for the job. Remember that full payment should not be made until the job is complete and has been inspected by you, and if necessary by a certifier.
Thanks Keith for your testimonial and keep up the good work!
Kind Regards
Oliver Dempsey
22th May 2013
http://www.tradesmen.ie