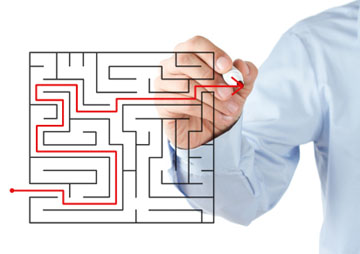 Hi folks,
We are delighted to announce that we will shortly have a position available for an IT Business Analyst Intern.  The position is available in Ireland.  Please see responsibilities and requirements below:-

Responsibilities:
Define system scope and objectives through research and fact-finding combined with an understanding of the applicable business solutions and requirements:
Analyse, identify and write detailed description of system requirements, program functions
Assist in making recommendations for business process improvements with an understanding of technical problems and solutions
Assist in preparing analysis for production support of systems and applications and associated documentation
Develop and maintain knowledge of customer's business.
Assist with the implementation of operational and system enhancements to ensure production capabilities are both effective and efficient:
Develop and execute test plans based on current and future production needs
Document problems
Experienced knowledge of reporting tools and databases is preferred
Perform other duties as assigned
Requirements
Currently pursuing a degree in Computer Science and/or a professional certification in a related technology
Strong knowledge with HTML, JavaScript and other web-based Technologies
Strong written and verbal communication skills
Ability to work independently and as part of a team
Ability to effectively articulate technical challenges and solutions
Understanding of data structures and algorithms
Knowledge of databases, HTML and JavaScript
Deal well with ambiguous/undefined problems; ability to think abstractly
Pay
This is an unpaid position but we will pay expenses, please ask for further details
Tips For Your Application
When applying for jobs or internships make sure to write a cover letter that shs you have researched what the company is about and that you have the relevant skills and experience appropriate for the job or internship you are applying for.  Here are some tips below to help with your job or internship application
Tips to Improve your CV
    Put the most relevant programming experience and qualifications at the top
    Use bullet points to display important information
    Spell check and proofread your resume several times
Tips to Improve a Cover Letter
    Address your cover letter to the right person
    Capture the reader's attention, mention some programming interests or experience here
    Spell check and proofread your cover letter several times
On your cover letter and CV find a way to show that you are smart, love what you do, and are constantly growing, learning, and exploring new ideas. Talk about your relevant hobbies if you have any, like contributing to open source projects, community support forums or volunteering to teach local children about technology or innovation. Let them know if you like what you do enough to deal with it outside of your work or studies.
It is a really simple formula for the employer. While two candidates may be equal today, the candidate with passion will be far more advanced in the weeks and months to come than the candidate who treats it as "just a job."  And if you haven't been partaking in any of these activities outside of your studies up to now, start as soon as you can and it will really develop your skills, help you to network with other like minded people and open up new opportunities that would otherwise never have been possible.
By following these tips you will be well on your way to getting noticed by employers in the hope of being called for an interview. The whole purpose of a CV and cover letter is to get an interview, so the work you put into improving your pitch is well worth the effort
Cheers
Oliver Dempsey
Tradesmen.ie