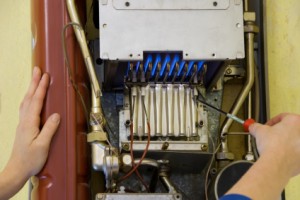 Hi folks,
recently we carried out a gas boiler price survey of some of the gas fitters on Tradesmen.ie.  The lowest price in our survey was €60 but most prices varied between €80 and €100 for a gas boiler service.   We also asked them how long it should take for a gas boiler service.  It seems to average about an hour to do a service as per the RGI guidelines.   So be sure that your boiler gets the proper service that it needs and be sure that your gas fitter is a registered RGI contractor as it is illegal for non-registered gas contractors to work with gas or gas appliances.  Please see replies to our survey below:-
Barry C: Our full service takes close to one hour to carry out as per manufacturers guide lines and costs 100 euro.
Raymond G: 80 euros
Christy W: Bord Gais charge 99 euro.I charge 75euro
Graham B: 80euro with rgi cert.
Barry R: Boiler service 60-100 euro depending on boiler 1-1 1/2 hours full gas pipe work check
Dereck K: we normally do a full gas safety check, even though people ask for a service. call out n/side 20.00 sth/side 30.00 then 40.00 per hour. normally total service/ safety check cost is n/side 60.00., this check determines what else is then required, if full strip additional 20. therefore at best 60.00 at worst 80.00 normally takes 1.hr 30 mins.any time less then you are really not getting a proper service. its just somebody hovering and shining your boiler.
David M: 85 euro and about an hour
Graham D: I charge 70 euros and it takes me anything from an hour and a quarter to 2 hours to complete
Conleth M: e70
Barry D: Service, roughly 1hr, give r take 10mins. We charge E65.00
Zbigniew S: service gas boiler 80 euro
Feargal B: 75 euro
Michael T: Around 80 euro
If you have any comments or suggestions please feel free to comment below and if you would like to get up to 4 prices on gas or oil boiler service in your area please post your job here
Regards Oliver Dempsey