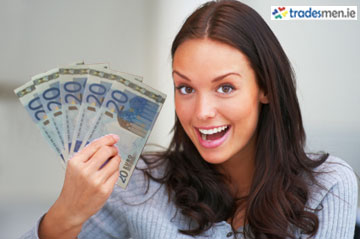 Hi folks,
Each month we have a draw for cash prizes for everyone who posts a job on our site and provides feedback. So not only do you get up to 4 quotes Fast from Rated Tradesmen but you could also win a cash prize as well!
The draw for everyone who provided feedback in January was held on February 22nd and the 1st prize of €100 cash went to Nessa MacDonagh, Rush, Co. Dublin.  The 2nd prize of €30 went to Peter Staunton, Ballinrobe,  Co. Mayo.
Congratulations to you both and thanks to everyone who provided feedback on our site as it helps to improve the experience for everyone. You can see the video of the draw below:-
And don't forget that everyone who posts a job and provides feedback will be entered in a draw at the end of each month to win a cash prize!
So what are you waiting for, get posting today!:)
Cheers
Oliver Dempsey
Tradesmen.ie
28th February 2013
Related Keywords: Ireland free competition, competition results, draw results, Irish competition, builders competition, contest winners, cash prize winners, competition entries or entrants