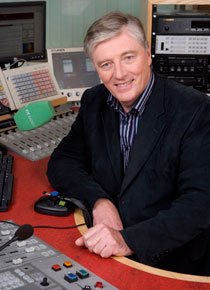 Tina Leonard did an excellent piece on the Pat Kenny Show RTE Radio 1 recently and  Tradesmen.ie got a favourable mention.  The piece was part of the Consumers Affairs slot and was entitled, 'How to spot a dodgy tradesman'.  There were some excellent tips from Tina and I have summarised them below as follows:-
Warning signals
1. They have no proof of identity
2. Beware of shock tactics used by traders who knock on your door out of the blue and tell you something is unsafe in your home and needs to be fixed immediately
3. Be careful about the pressure sell, i.e. "this offer will only last for today"
4. The tradesman found you, rather than you found them
The Rules
1. Don't make snap decisions
2. Think twice before you buy
3. If you spend €40 or more with a legitimate trader on the doorstep you are entitled to a 7 day cooling off period.
4. Don't let anyone in who you don't know or you're not 100% happy with
How to choose a tradesperson
1. Know who you are dealing with
2. Compare a number of quotes before making a decision – go to www.tradesmen.ie
3. Don't rush into making a decision and feel free to haggle
I would just like to add that to this list that you should always ask for references, qualifications, insurance details and any other information that you need before hiring a tradesman to do a job and don't hire a tradesman unless you are 100% happy with him yourself.  Also, another tip is not to pay the final balance for the job until it is complete.  You can negotiate stage payments for larger jobs or for smaller jobs you can pay for the job when it is complete but never pay the final balance until the job is complete and you have inspected it and are completely happy with the work.  If you don't feel qualified to tell if the work is completed properly ask someone who is qualified to inspect it for you.
You can see the full transcript and podcast of the interview on the RTE website about half way down the page here
Cheers
Oliver Dempsey
Tradesmen.ie